Some may wonder why do people get root canals. A root canal is a very common procedure that endodontists perform on a daily basis. Due to the stigma attached to this procedure, people are always hesitant to go to the dentist and always hope that whatever they have will not require a root canal. This is why there is a need to alleviate the anxiety that surrounds this procedure.
Here are a few reasons that might indicate that you should have a root canal:
Cracked or Chipped teeth
We will start off with the most obvious reason why you may need a root canal. Cracked or chipped teeth can pose quite a problem for your affected and other teeth.
A chipped tooth can expose the inside of your tooth, which can pose a serious problem. Exposed nerve endings and pulp can often times get infected if you leave them out open for too long. So make sure to go to your dentist as soon as you chip your tooth, or break it.
Filling
Now true, you might be thinking why you would require a root canal for filling. To put it simply, sometimes a tooth can be too severely damaged; so, in order to preserve the tooth and reduce the risk of further decay or damage, your dentist may resort to a root canal. This type of filling is often called large fillings and it can be a very time consuming procedure.
Decay or Damage
Speaking of decay, decay is very common in people who tend to lack good oral hygiene. However, if this lack of oral hygiene exceeds a certain degree, the decay can go very far into the tooth. If you tend to ignore this decay in your tooth, it can lead to extreme pain or even loss of teeth.
Decay is often very hard to track down, as it might have started from a small place on the surface, but slowly began to expand within the tooth. So, if you happen to feel an ache in your tooth, it is possible that it is because of the decay.
To Relieve Pain
Contrary to popular belief, root canals help relieve the pain that otherwise makes it hard for you to eat. A root canal procedure can surely help you with an ache in your tooth, or some swelling. A root canal also helps you with other problems that you may otherwise face.
Conclusion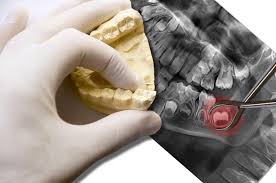 The main purpose of a root canal is to relieve the pain, so you can enjoy a healthy life. If you still have an ache in your tooth, chances are that you will need a root canal in order to rid yourself of the ailment. This is more apparent, especially if you suffer from any of the aforementioned symptoms.
If you have yet to receive a root canal, you can contact us at drendo4u@yahoo.com and book your next appointment.
You can also go to our main website for more information, or if you have any question about our service.