Dental implants refer to the act of replacing a tooth's roots. They provide a strong foundation for the teeth when patients decide to go for a fixed replacement. They also offer removable implants which look identical to natural teeth. Tooth loss is becoming one of the most common phenomena which mostly occur due to tooth decay.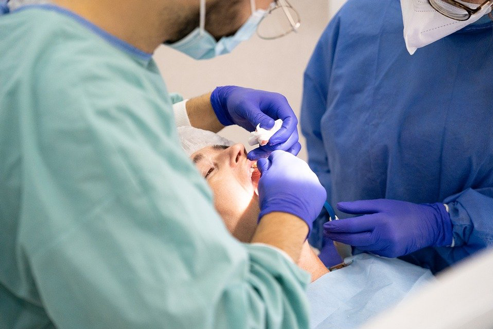 Source
Millions of people worldwide suffer from this problem and, as a result, require implants. It is important to know that dental implants are not suitable for children since they have developing facial features. Therefore only late teenagers and adults can opt for this method. Consulting a top Endodontist can help you learn more about the application.
Advantages of Dental Implants
Dental experts from all over the world recognize dental implants as one of the easiest ways to treat a missing tooth. There are numerous advantages of getting implants, which include:
1.     Improved Appearance
The best thing about dental implants is that the teeth look like your own teeth, and it is often hard to tell whether they are artificial or not. Dental implants are designed to fuse in with your bone which also makes them permanent and natural.
2.     Improved Speech and Comfort
One of the most annoying things about traditional dentures is that they can easily slip inside your mouth, making you mumble and slur your words. But dental implants, on the other hand, allow you to speak naturally without worrying that they might slip up. Moreover, they also become a part of you, allowing you to speak more comfortably.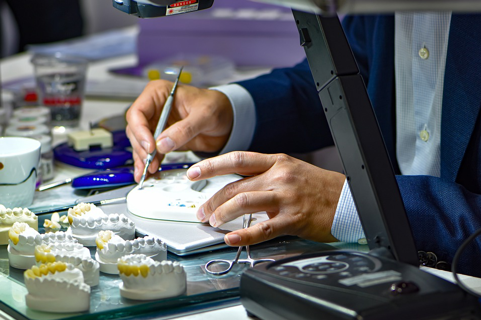 Source
3.     Makes Eating Easier
As identified in our previous point, dentures can easily slip while communicating. It is also true whenever someone tries to eat food. The dentures can easily slip and make chewing extremely difficult. However, dental implants act like your own teeth and make chewing and eating very easy. It allows you to eat your favorite food without any discomfort or fear.
4.     Better Oral Health
Another advantage of dental implants includes better oral health. Whenever a dental implant is performed on a tooth, the nearby teeth are not impacted. Ultimately, more of your natural teeth are left intact, resulting in long-term better oral health.
The individual implants also allow easier access between the teeth for brushing, significantly improving oral hygiene.
5.     High Success Rate
Dental implants have a tremendous success rate at 98% with proper care. Nowadays, dentists are qualified and equipped with better tools. They can provide better care and procedure, which leads to a higher success rate.
Are Dental Implants Painful?
Most people who get dental implants face very little discomfort in the overall procedure. The dentist uses anesthesia during the procedure, numbing the pain. Most of the patients also say that implants involve less pain than a tooth extraction. The dentists often prescribe some medicine to the patient to deal with the pain.
All About Dental Implants: Final Thoughts
Dental implants require almost the same care as normal teeth. This includes brushing, flossing, mouthwash, and regular visits to a dentist. If you are looking for top notch dental implants, then Bryant Park Endodontics offers flexible meeting schedules and consultations with our qualified endodontist, Dr. Young Bui, DDS. He is one of the leading Endodontic experts in New York City.
Book an appointment now. We look forward to seeing you!
BRYANT PARK ENDODONTICS
Young Bui, DDS
30 East 40th Street Suite 1201
New York, NY 10016
646-205-3045
Drendo4u@yahoo.com