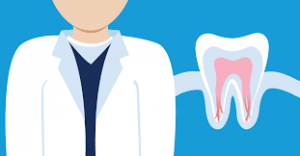 Have you asked yourself what is an Endodontist? The dawn of the 20th and 21st century has given birth to a variety of fields as well as different occupations that no one felt were ever necessary. Subjects such as econometrics and environmental economics are just some examples of professions that were once thought of as irrelevant, but have now become major parts of a company.
Endodontics is one such craft that was thought of as irrelevant, yet has now become one of the most important branches of dentistry to date. For those of you who are unaware of this, here is a quick description.
Endodontics
Endodontics is the study and practice of services that revolve around the biology of the dental pulp or the endodontic. Endodontics is not only the study of the pulp, but it also covers a vast array of different periradicular conditions.
The application of endodontics comes down to the preservation of the dental pulp in terms of health, or simply removing it in case of irreversible damage. Endodontists do not only help extract or treat teeth that have damage to their pulp, but also preserve teeth that are not responding well to non-procedural treatment. Surgery is often the last resort in endodontics, especially for irreversible damage.
What are their specialties
One of the most well known treatments of any endodontist is the root canal. Their procedure involves a variety of different ways to disinfect, remove, and fill the infected tooth. Their root canal procedure prioritizes the health of your tooth, and then the entirety of your teeth. This means that they will first try to save the infected tooth without removing it; however, if the tooth fails to yield positive results, the endodontist will remove it entirely.
Endodontists are people who either excel or are in the practice of endodontics. The most common misconception many people have is that endodontists are just dentists. This could not be further from the truth, as there is a very recognizable difference between dentists and endodontists.
Difference between Dentist and Endodontists
Dentists and endodontists may practice dentistry, but that is where their similarities end. Endodontists are specialists in the field of dentistry and their work speaks for themselves. Not only are they more experienced than a dentist, but they are also much more efficient in their procedure as well as pain management.
This makes most of their processes nearly painless, as they use various drugs and pain relievers during their procedure. Their expertise is on another level compared to a regular dentist, as endodontists commit to over 20 root canal surgeries in a week whereas normal dentists struggle to barely meet half of that number.
Conclusion
Book your appointment today, and rid yourself of the pain that you are experiencing in your tooth. Procrastinating and simply ignoring the pain will only make matters worse; so, drop by our clinic where we will provide you with unparalleled care. We have both the experience and the technology that will ensure that you receive optimum care.
Sources
https://www.mouthhealthy.org/en/az-topics/e/endodontics
https://www.wolginendogroup.com/patient-information/why-choose-an-endodontist