Do all dentists perform root canals? Every dentist has gone through training in endodontic treatment over many years, including a general dentist. A general doctor has the capability to perform a root canal along with any other procedure related to dental issues. However, many would recommend going to a specialist for any endodontic treatment.
An endodontist is also a dentist who specializes in saving teeth. After completing their education from a dental school, an endodontist becomes a specialist through additional training years. This advanced training includes diagnosing and treating dental pain. They can perform daily checkups and have the ability to perform complex and difficult root canals. Furthermore, they can also treat traumatic injuries and endodontic surgeries for dental conditions.

(Source)
How can Endodontist Help?
To perform a root canal, an endodontist will give local anesthetics to you. To isolate the tooth, your dentist will place a rubber dam made from latex around the tooth. The Rubber dam can also be non-latex. This will keep your tooth dry and clean while performing the procedure.
There are three to four simple steps that an endodontist will go through during the treatment. Your visits depend on the condition of your case. Mostly, the complete procedure will take a single visit. However, in some cases, you have to go through two visits. In rare cases, an endodontist may also call you for a third appointment.
In many cases, the inflammation or infection's severity or difficulty depends on the extensive problem. However, an endodontist tries their best to complete the treatment in a short time from the start. There are no guarantees during a root canal. However, the success rate of endodontic therapy or root canal is up to 90%. Here is how an endodontist will help you.
·       Diagnosing and Treating Pain
It is difficult and hard to pinpoint the oral pain, such as fractured, cracked teeth or toothaches. As the nerves spread throughout the mouth in a huge network, you may experience pain throughout various places. These include your mouth, ears, neck, or head. Sometimes the pain also extends to other teeth. For that, an endodontist can expertly diagnose and treat such type of pain with ease.
·       Treating Traumatic Injuries
When you receive a blow to your mouth, you get pulp damage, which an endodontist can treat. They specialize in treating such traumatic injuries. For instance, when a child receives a blow, their partially developed permanent teeth stop growing from the root.
An endodontist performs a root canal in this situation through a procedure known as apexification. This procedure will stimulate the bone by the end of the roots and save the tooth. If a tooth is knocked out from the socket, an endodontist can replant the teeth thanks to their specialized training.
Why Choose an Endodontist
1.    Experience
As Endodontist limit their training to endodontics, their main focus is to treat the dental pulp. On average, endodontics complete 25 root canals in a week. However, a general dentist normally performs two root canal treatments. Endodontists do not clean teeth or place fillings. They spend their time on diagnosis and treatment of aching teeth. They have skills in finding the cause for facial and oral pain that is difficult to diagnose.
2.    Efficiency
Endodontists are precise and efficient in the treatment of endodontic as they limit their practice to this treatment. Patients of endodontists spend less time in the chair due to their expertise. They are experts in performing root canals in just one visit, and they schedule patients for just an hour or less. This leads to faster healing and more positive experience.
3.    Availability
Endodontists are flexible in dealing with emergency cases. There are minimum delays in the treatment, and patients are relieved from their dental pain quickly. That is the reason why they can perform 25 root canal in one week. They have studied an extended two years after their dental school.
4.    Advanced Technology
Endodontists use advanced technology for treating their patients with comfort, such as digital imaging, operating microscopes, fiber optics, and ultrasonic instrumentation. Endodontists have experience using equipment specially designed for comfort and success during the treatment. They know how to use 3-D imaging and digital radiographs for detailed analysis of your teeth through pictures. This imaging process will highlight a tiny portion of your teeth so that they can see the root canals and other related infections properly. The root canal has a smaller space. For treating thoroughly and analyzing, endodontists will use a dental microscope.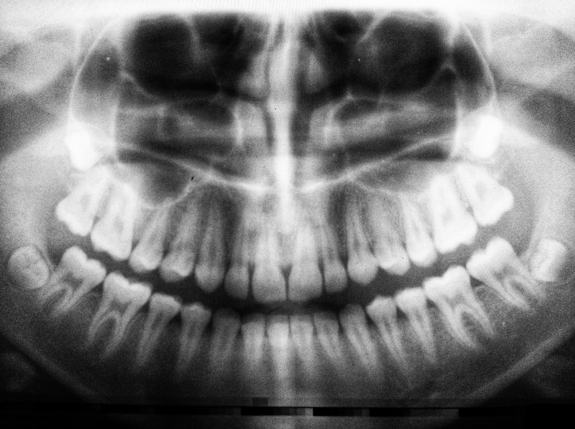 (Source)
Conclusion
An endodontist can help you with your dental pain as they are experts in handling such conditions—however, general dentists focus on other treatments such as cleaning the teeth and fillings. If you are looking for a professional and experienced endodontist, you can contact our clinic. They will arrange an appointment as per your feasibility.
For further information on our endodontist and what technology we use, visit our website or contact us today.