Cosmetic dentistry, also known as esthetic dentistry, relates to dental procedures used to improve the appearance of your teeth. The procedure is not necessarily related to health but can have numerous advantages such as improving patient confidence and ensuring better cleaning. Most of the dentists describe it as a procedure, which improves a patient's smile and self image.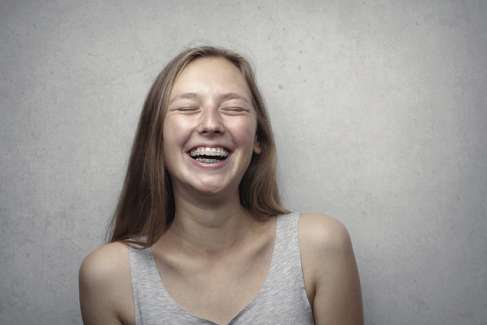 (Source)
Usually, the patients are the people looking to improve the outlook of their teeth. In addition to better cleaning and oral health, the procedure also helps the patient look good.
A smile is one of the first things someone notices about a person, so it needs to be beautiful. Top dental professionals can make the process seamless and improve your smile.
Why Choose Cosmetic Dentistry?
There are numerous aspects that cosmetic dentistry can improve. Some of the significant problems it can overcome include misshaped, discolored, and missing teeth. Moreover, it can also bridge any gaps between them and ensure a beautiful smile. The dentists work closely with the patient to plan out the treatment plan. Overall, it can significantly improve your look.
Types of Cosmetic Procedures
Cosmetic dentists are well-versed in numerous procedures and treatments. Patients can choose their desired procedure from below:
1.     Teeth Whitening
This procedure is a popular and cheap option for a smile makeover. It involves bleaching the teeth to make them appear whiter and cleaner. Overall, the process is easily completed for under $500. This multi-step teeth whitening treatment requires a few weeks to show results.
2.     Dental Bonding
This procedure deals with fixing imperfections within a tooth. People often choose this procedure to fix decayed, cracked, and discolored teeth. Moreover, this procedure can significantly bridge the gap between teeth. The procedure involves a durable plastic material made from putty-like resin.
After applying it to the teeth, the dentist will use ultra violet or laser light to bond and harden the material to your teeth. Usually the procedure takes about an hour and cost between $100 to $400.
3.     Dental Crowns
Dentists will fit dental crowns, also known as dental caps, on a decayed tooth. The cap replaces the whole tooth and restores its integral aspects such as shape, appearance, size and strength. Normally, these crowns prevent the tooth from coming off or stop it from cracking.
These crowns are often a popular choice for people with severely discoursed or misshapen teeth. Manufacturing the crown involves different materials, and they cost around $500-$900 each.
4.     Dental Implants
A dental implant refers to the procedure of replacing tooth roots with metal. It involves screw-like posts which replace the damaged or missing teeth. These dental implants work the same as natural teeth. Dentists will attach the implants directly to the jawbone, securing the metal post in the jaw. The overall procedure can be expensive and may cost $1200-$1500.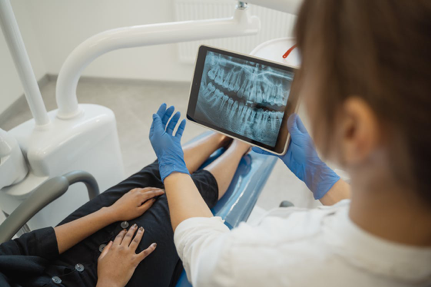 (Source)
5.     Dental Veneers
Dental veneers can help in improving the overall appearance by covering the front surface of the teeth. They have extensive usage and can change the teeth's size, color, and length. This procedure has some medical benefits since it is a popular option in root canal procedures. The procedure can cost $500-$1000.
Cosmetic Dentistry: Final Thoughts
Do you feel embarrassed when you smile? Do not worry; Bryant Park Endodontics is here to help. You can schedule meetings and consultations with our qualified endodontic, Dr Young Bui, DDS. He is one of the leading Endodontic experts in cosmetic dentistry. 
Book an appointment now by reaching out to us at 646-205-3045 or by Emailing us at Drendo4u@yahoo.com. You can also visit us at 30 East 40th Street Suite 1201, New York, NY 10016. We look forward to treating you!