Many people think that getting a root canal will definitely cause severe pain. Considering that thought, fainthearted people avoid the procedure. Keep in mind that a root canal is an effective technique to prevent a bacterial infection from spreading. Besides a root canal, another other option is tooth extraction. But, if you are planning to get a root canal, there is good news for you. A root canal is not a painful treatment as it involves local anesthesia. An endodontist will numb the infected area before performing the procedure. However, you may feel slight pain after the effects of anesthesia wear off. But, experiencing pain after the root canal is also uncommon. However, you will feel a little discomfort during the recovery period.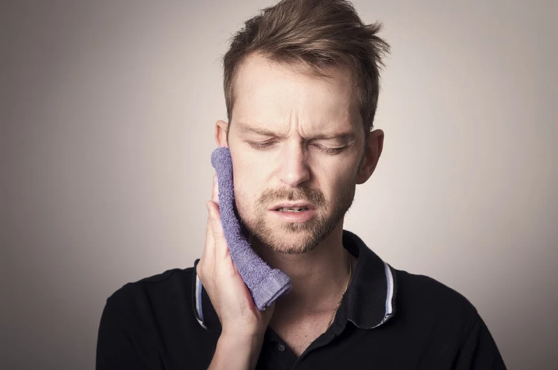 (Source)
The goal of getting a root canal is relief from pain and decay. If you are going through severe pain after the treatment, then it may be an indication that something went wrong with the treatment. In that case, you must visit a professional endodontist and discuss the problems you are facing. If you want to consult with a root canal specialist in NYC, you can contact Bryant Park Endodontics. Our experts will rule out dental problems to help you recover.
What is a Root Canal?
A root canal is an endodontic treatment that helps remove a bacterial infection from your tooth. The treatment requires several visits to the endodontist's clinic. During this complex procedure, your endodontist will identify the infected tooth and prevent it from spreading. They will start the process by injecting local anesthesia into the tooth, so you do not feel pain. Then, they will open the tooth and clean the infected tissues and pulp. After cleaning, they fill the canal with synthetic material. The final step involves sealing the tooth with a dental crown.
Must A Root Canal Cause Pain?
An endodontist will use local anesthesia while performing a root canal. Therefore, you won't feel any pain during the procedure. However, you will feel a bit of discomfort because of the numbness. For long procedures, doctors use local anesthesia multiple times to make sure that you don't feel any pain. If you are anxious about the procedure, you can discuss it with the endodontist. They will give you other sedative medication to keep you calm. You will feel a bit of pain for few days after the treatment. But, don't you worry. You can manage the pain with pain relief medication. However, if you experience too much pain, you must immediately visit an endodontist.
What Do You Mean by Too Much Pain?
There are few ways to identify when the pain is not normal. For starters, the pain will grow so severe that it will disrupt your quality of life. This means severe pain after the treatment will affect your ability to perform daily tasks. In this case, you need to immediately visit an endodontist. Sometimes, a root canal comes with numerous complications. You need to look for symptoms such as severe pain, swelling, fever, and an uneven bite.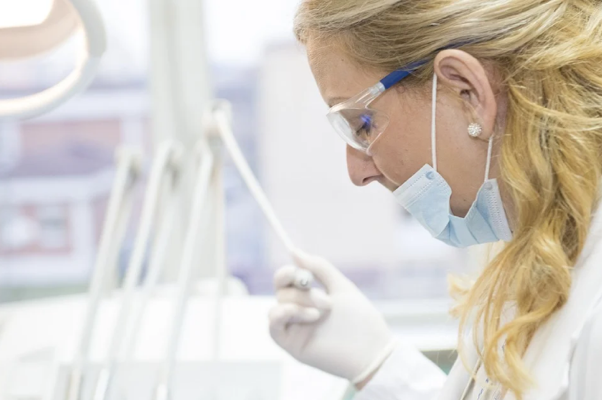 (Source)
The success rate of a root canal is high, but in some cases, you require retreatment. This happens because of the redevelopment of infection, fractures, and cracks on the tooth. Retreatment will help ease discomfort and pain. Unfortunately, when there is no other option, an endodontist has to permanently remove your tooth. Besides tooth extraction, there are other options as well. Talk with an endodontist, and they will advise the best option in your condition.
How to Manage Pain at Home?
You will find prescription pain relievers and over-the-counter medication to relieve the pain. Before taking any medication, speak to an endodontist. If the medication does not work, you need to discuss it with the doctor. You may find Ibuprofen effective for pain relief after a root canal. Temporary filling needs time to settle down. Therefore, you need to avoid biting or chewing from the affected tooth. Once the restoration process is over, you can use the tooth as a natural one. Putting too much pressure on the affected tooth soon after the root canal can result in fractures and crack. Keep in mind that you'll need to be extra conscious about that. Furthermore, it's important that you brush your teeth twice a day, especially before going to bed. Also, floss after every meal. If the pain doesn't subside with time, you need to visit an endodontist.
Must a Root Canal Cause Pain? Conclusion
A root canal is a complex treatment, but there are fewer complications. If you still experience severe pain after the treatment, visit our clinic in New York. Schedule an appointment with our professional endodontists and discuss your pain and other symptoms after a root canal. They will examine the tooth and give better treatments.
Here at Bryant Park Endodontics, we ensure that you receive a safe experience during the root canal treatment.
Young Bui, DDS
30 East 40th Street Suite 1201
New York, NY 10016
646-205-3045
Drendo4u@yahoo.com
---
Sources:
https://www.medicalnewstoday.com/articles/320978#can-a-root-canal-fail
https://www.colgate.com/en-us/oral-health/root-canals/are-root-canals-painful-a-simple-question-with-a-complex-answer
https://www.facevaluedental.com/do-root-canals-hurt