What is microscopic endodontics? The root canals in your teeth are incredibly delicate and thin passageways, which makes navigating through them very complicated. Additionally, endodontists don't have a clear view of the damaged teeth, which makes performing these procedures proper. The microscope eventually came into the field of endodontics to ease these difficulties.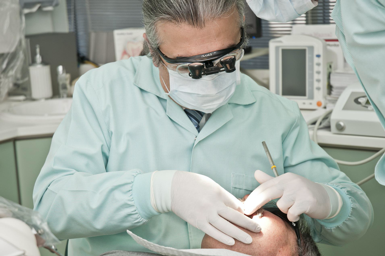 (Source)
Microscope in Endodontics
In recent years, various surgical and nonsurgical equipment has become commonplace among endodontists worldwide. These developments have since changed how they perform surgeries. And of all these new technologies, using microscopes for micro dentistry was revolutionary.
Microscope technology allowed endodontists to magnify the routes and passageways in a patient's mouth. It helps focus on the structure of the teeth, pulp, and roots of the gums, allowing endodontists to perform to the best of their abilities. Since some devices can enhance vision by up to 20 times, they can make a more accurate diagnosis and correctly perform surgery.
Incorporating microscopes in endodontics decreases the risks of errors significantly. It allowed practicing surgeons to be more precise and accurate, keeping their patients safe. Dentists can easily navigate effortlessly through sensitive and complicated passages of root canals with the technology of microscopes.
The Benefits of Micro Endodontics
Micro endodontics offer a wide range of benefits; here is a list of some advantages:
Magnification
Microscopes allow endodontists and dentists to get a clear view of a patient's teeth through magnification. It comes with other facilities which give them a more detailed look into the patient's mouth. This helps endodontists perform their procedures more precisely than if they were working without one.
Without a clear view of a patient's teeth, an endodontist might make a mistake wasn't enough visibility which led to mishaps during the surgery. This isn't to discredit the highly skilled professionals who are efficient with their treatments. However, navigating through the tight and congested spaces in a patient's teeth is very complicated.
Helps with Root Canal Treatment
After using microscopic technology, endodontists can agree that this was the ideal way to reach down to th teeth' narrow and oddly positioned parts.
Microscopes can be very helpful during a root canal treatment. It also makes the process less uncomfortable and invasive for the patient undergoing the procedure. Endodontists can make the procedure less painful when using microscopes for root canal treatment as they extract and clean the canal. This can help improve recovery and make getting a root canal a less unpleasant experience overall.
Better Imaging
Better quality imaging allows for a more accurate diagnosis. Once dentists perform a diagnosis, they can recommend treatment more confidently. Images taken during tests are the best way to understand a patient's situation and which specific treatments would serve them right. It can also be a helpful educational tool to explain the prognosis to the patient without using technical jargon.
Ergonomic Work Environment
Endodontists who have used this operating microscope have all stated how it decreases eye pressure and musculoskeletal aches. Since dentists don't have to squint their eyes or try too hard to see, the magnifying lens offers a more comfortable operating experience.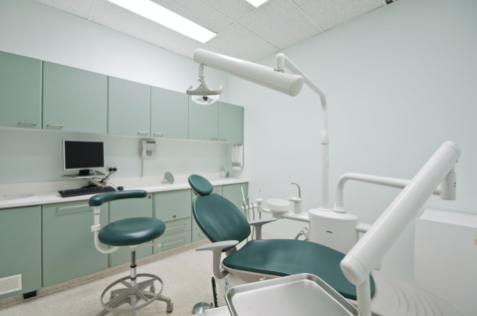 (Source)
Microscopic Endodontics: Bottom Line
Microscopic technology is the next step in ensuring patients' best dental experience and getting accurate treatments. Endodontists and dentists alik have vouched for microscopic endodontics since it is now delivering swif and efficient treatments.
Contact us at Bryant Park Endodonticsand consult our qualified endodontist Dr. Young Bui, DDS, for the best patient experience using our microscopic endodontics technology. Call 646-205-3045 today to book your appointment.