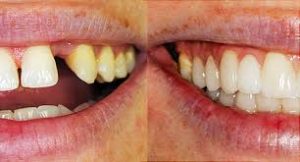 You know that your smile can create the right impression and spread positive vibes. However, discolored, deformed, and damaged teeth can come in the way of your giving a toothy grin. Malformed, distorted, and misshapen teeth could also keep you from chewing normally or speaking confidently.
So, how would you go about restoring your teeth and reshaping them properly so that you regain the confidence to smile and socialize with others? The best solution for remedying your buckled and crooked teeth is to visit a cosmetic dentist. Selecting an experienced and skilled dentist would go a long way towards helping you to accomplish the results you're after. And what should you look for in a good cosmetic dentist?
Who is a cosmetic dentist?
You should bear in mind that cosmetic dentistry is yet to get the official approval as a distinct specialty under dentistry. So, it's not uncommon to come across dentists who claim to be an expert in the field of cosmetic dentistry. Our endodontists at Bryant Park Endodontics Clinic specialize in cosmetic dentistry, and they can corroborate their claims with circumstantial evidence.
Our endodontists have dedicated several years to studying the specialty and making themselves adept in performing different cosmetic dentistry procedures. We at Bryant Park Endodontics have extensive experience in carrying out onlays and inlays, composite bonding and placing veneers and braces. Apart from reinstating functionality of your teeth, we carry out a suite of procedures to enable you to beam with confidence.
For instance, we perform teeth whitening treatments for restoring your grin as well as for enhancing your existing attractive smile.
What are cosmetic dentists capable of doing?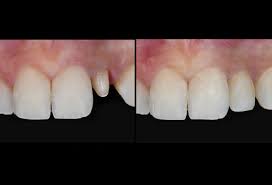 We make use of the latest cosmetic dentistry techniques to make it easy for our patients to converse and smile without any inhibitions:
Reshaping teeth-We use porcelain and ceramic veneers for reshaping and reforming teeth that are excessively spiky, odd-shaped or eroded. Medical-grade porcelain and ceramic veneers can make the teeth appear more attractive as they can be designed by the teeth's natural profile. We cement the veneers to the front section of the teeth and also use them to cover gaps in between misshaped teeth.
We install dental implants, dentures, dental crowns, and bridges for filling cavernous and unsightly gaps between teeth. We also use implants to cover up spaces of missing teeth.
Elongating tiny teeth-Many people have teeth that tend to be smaller than normal, making them unconfident to speak or grin. We attach the dental veneer to every tooth surface to reshape and extend their length.
Steps you can take for choosing an experienced cosmetic dentist
You can always request a family member or a close friend to provide you with references of skilled dentists. The chances are that some of your friends or relatives may have undergone a cosmetic dentistry procedure at Bryant Parks Endodontics.
You can also visit our website for going through the testimonials given by our patients. You're at liberty to check the credentials of our endodontists for complete peace of mind.
We'd recommend you to call any of our customer care executives for fixing an appointment with an endodontist at Bryant Park Endodontics. Appointments can be booked by calling at 646-205-3045 or through our website https://youngbuidds.com.
———
References
1. https://www.smilesbymyles.com/10-tips-for-choosing-a-cosmetic-dentist.html
2. https://www.deardoctor.com/how-to-choose-a-cosmetic-dentist/
3. https://crowncouncil.com/why-visit-a-cosmetic-dentist
5. https://www.colgate.com/en-us/oral-health/life-stages/adult-oral-care/five-types-of-cosmetic-dentistry-procedures-0415